SRNDPTY BLUE TENNISKURS
Are you interested in introducing your children to a sport that can inspire them to move and stay active their whole life ? Then you should join our Blue Tennis kids class. The class is made for kids with their parents on the court so we teach the parents how to teach the kids. In this age we feel it is crucial to have someone the kid is familiar with on the court. Our aim and goal is that the parents understand our progression based teaching system, so that they keep practising at home.
CLASSES KJELSÅS
RØNNINGEN FOLKEHØGSKOLE
MYRERSKOGVEIEN 54,0495 OSLO
FALL/WINTER 2019
SATURDAYS
SPECIAL EARLY BIRD OFFER
REGISTER BEFORE SUNDAY 22 SEPTEMBER
AND GET 7 CLASSES FOR THE PRICE OF 5
PICTURES FROM
SOME OF OUR CLASSES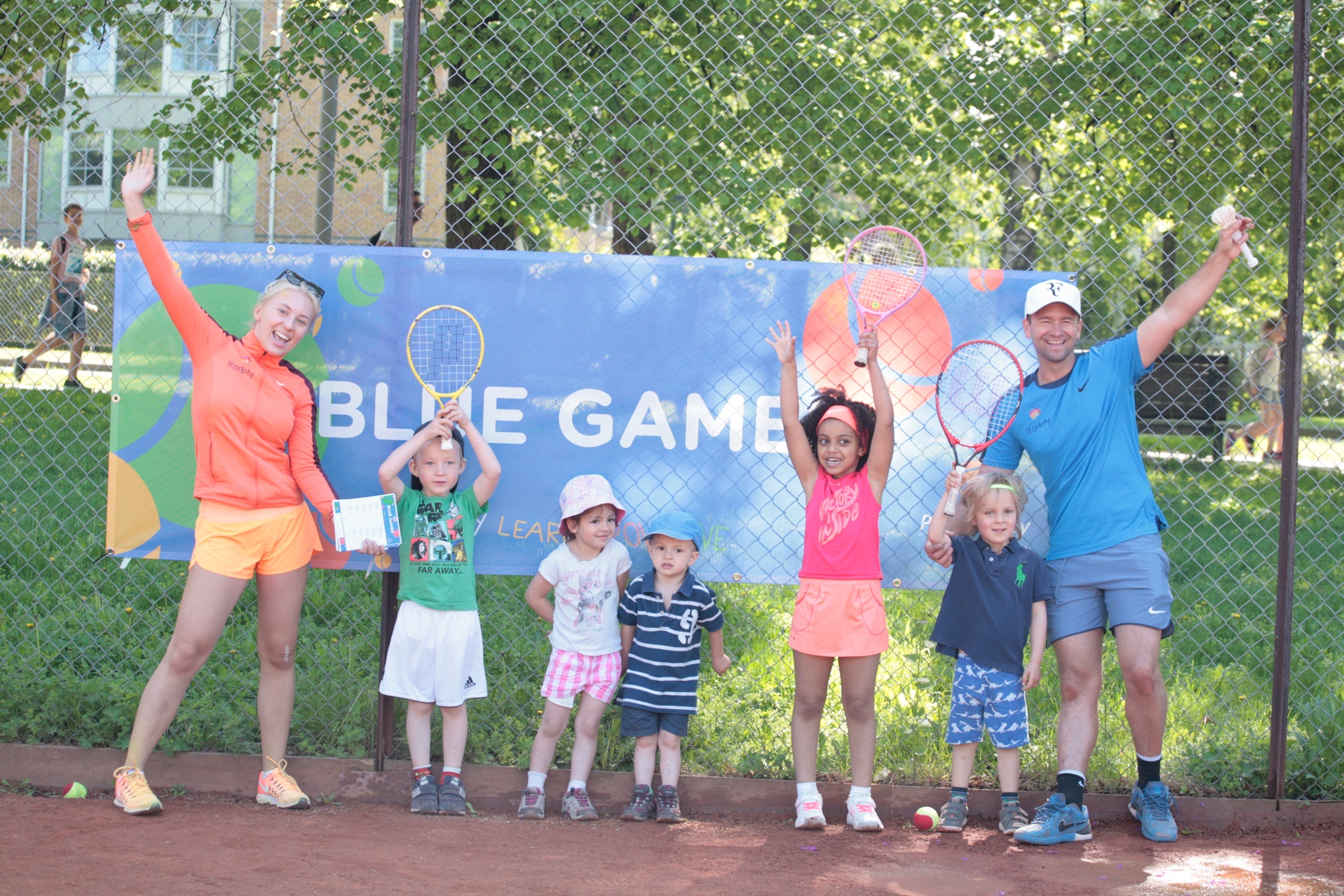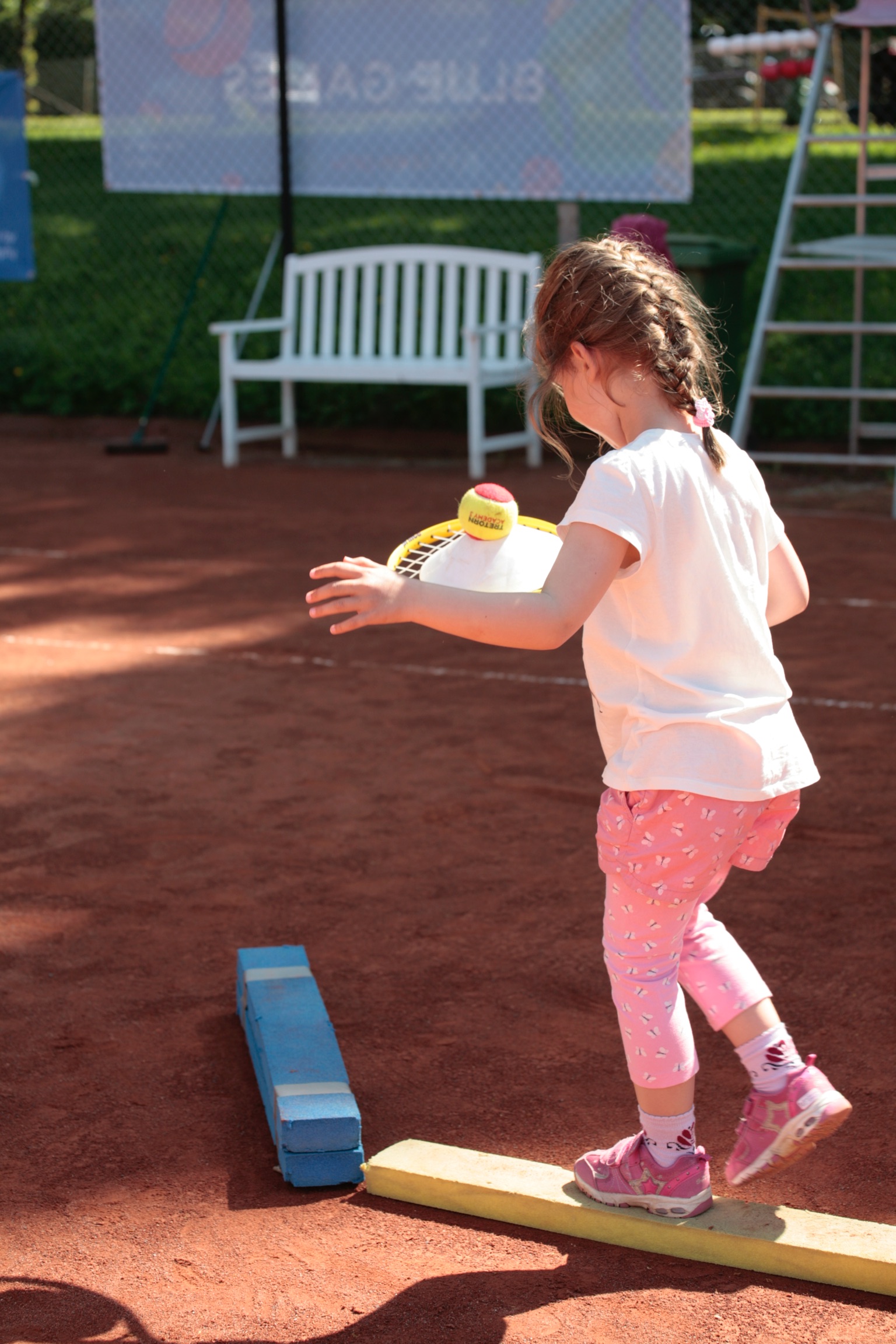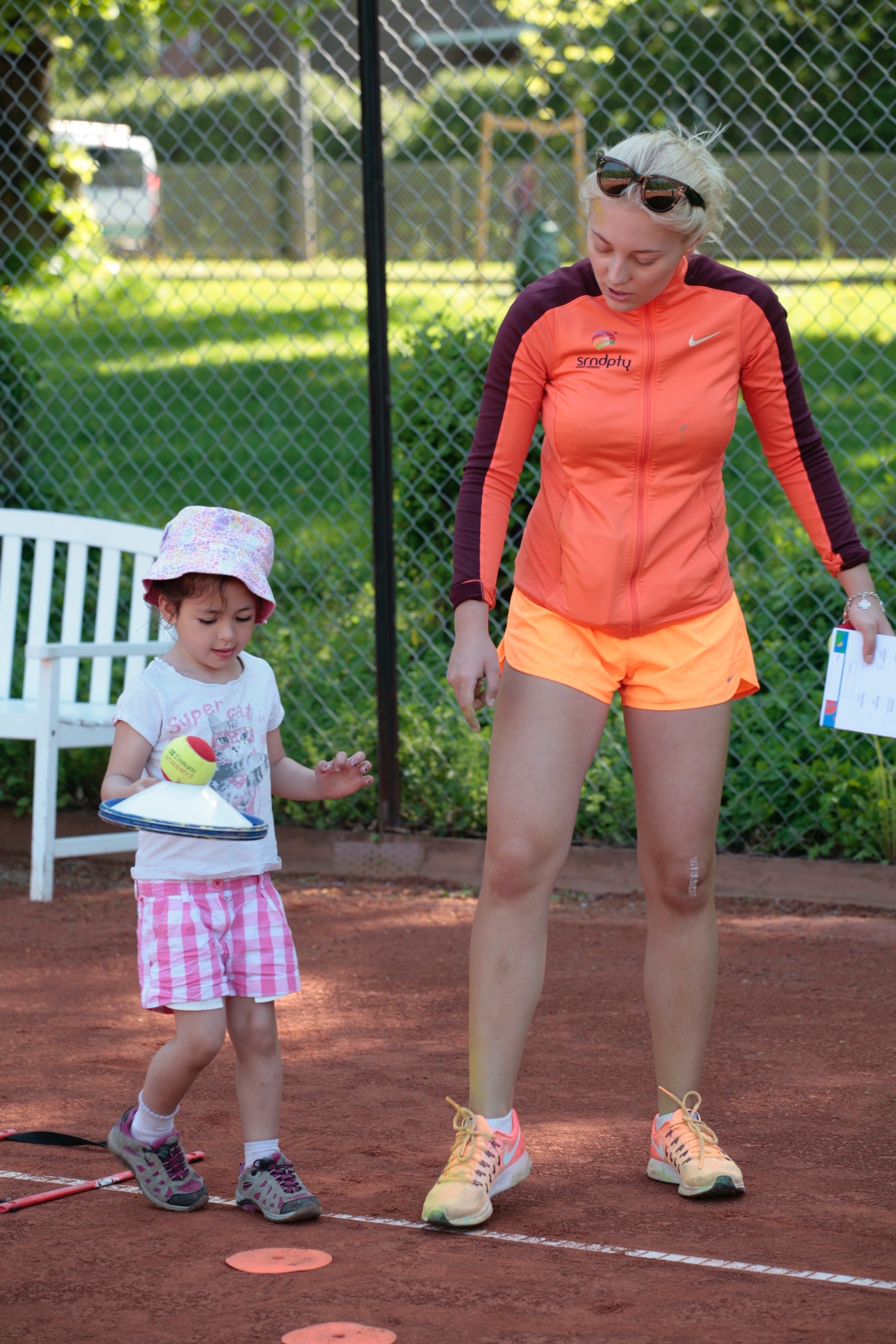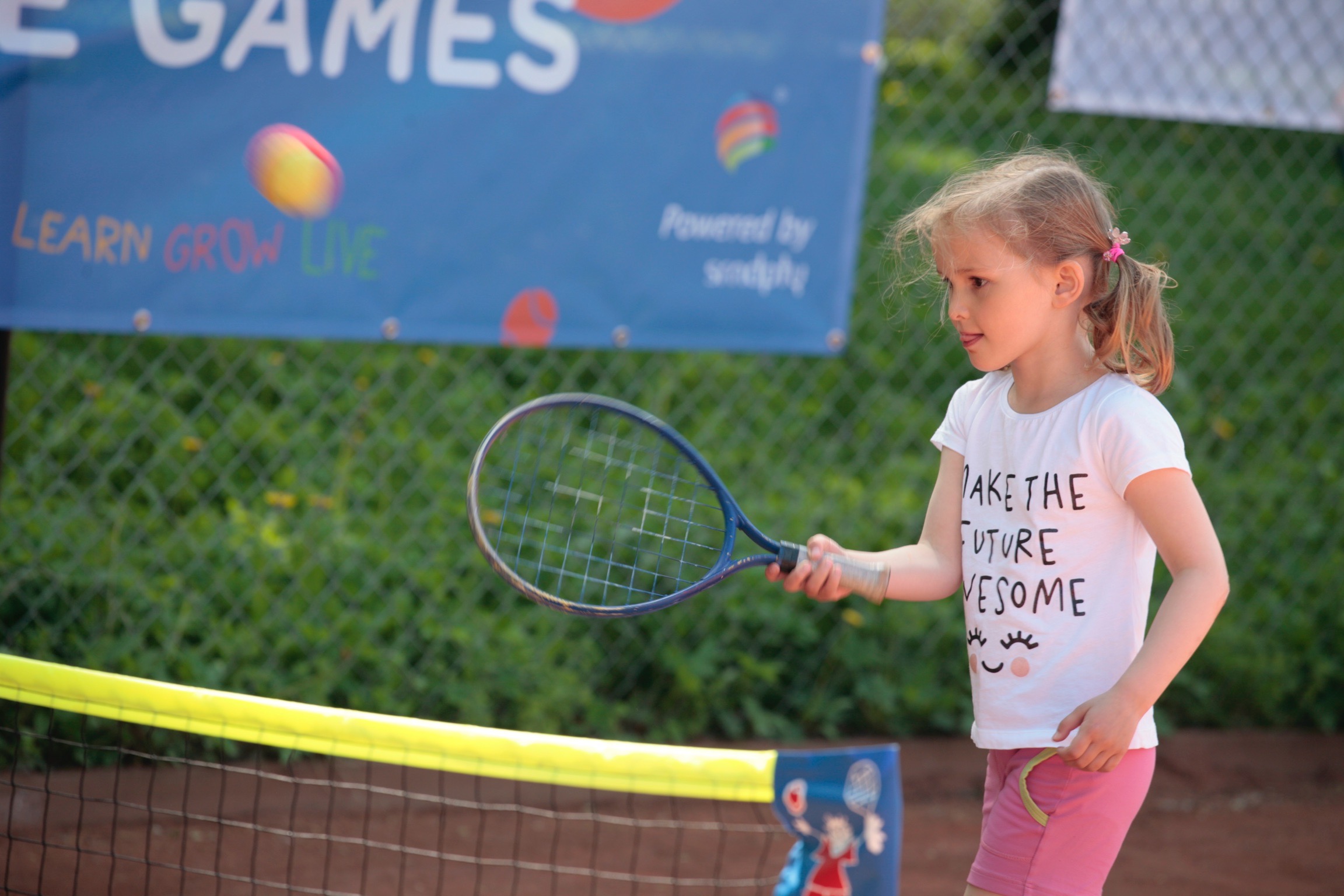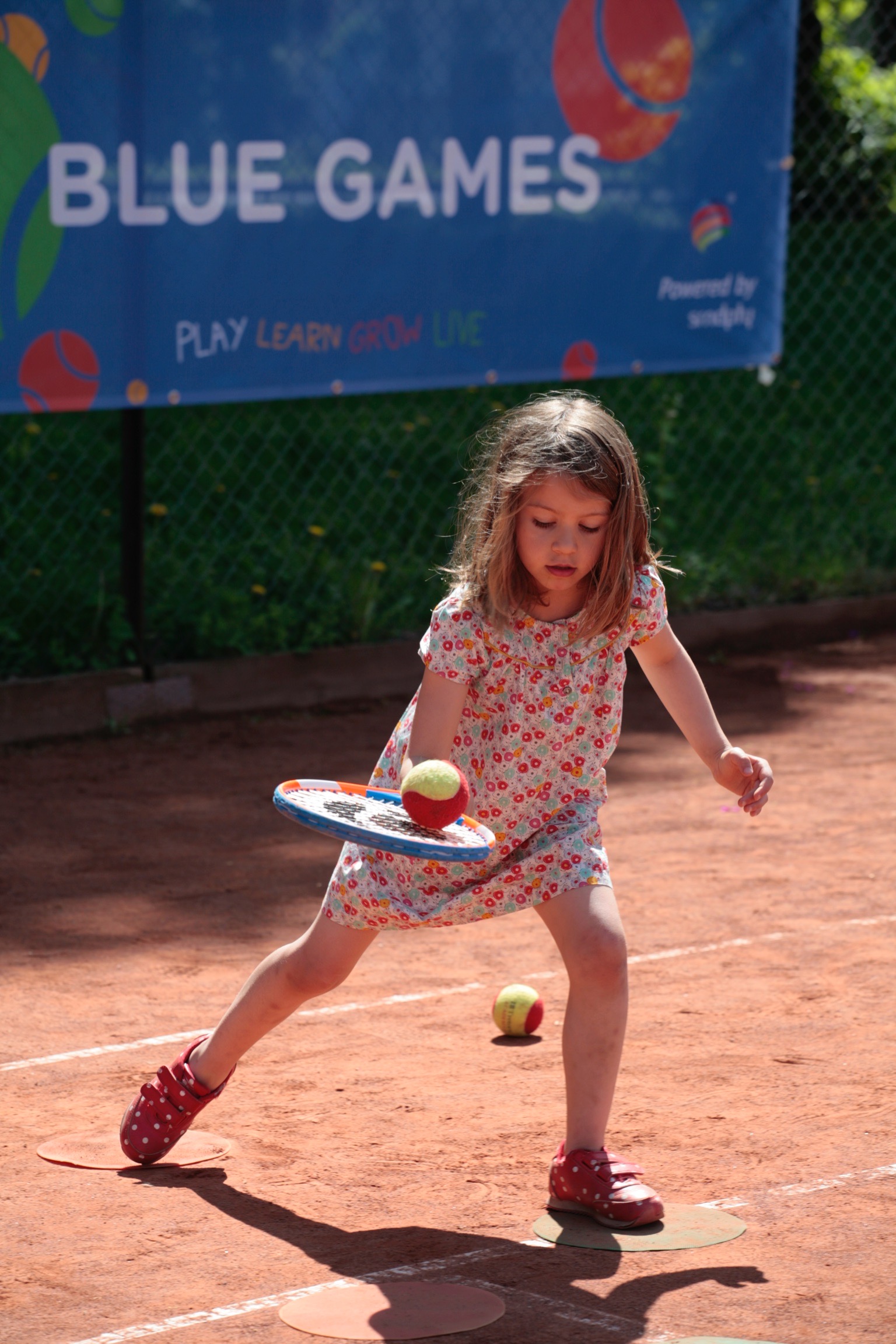 OUR SYSTEM
Teaching a toddler to play tennis means we have to focus on basic skills before racket and ball handling skills.
Our system exists of ten core skills. We work on:
Balance

Room orientation

Jumping

Agility

Walking on all four

General body awareness

Moving to receive the ball

Bouncing and catching

Throwing / Serving

Ground strokes
BLUE GAMES
At the kids progress through our classes we encourage them to join our BLUE- GAMES.
In Blue Games we set up an activity track featuring the ten skills they have been practising.
The Track will have three different levels so that all kids will be challenged.